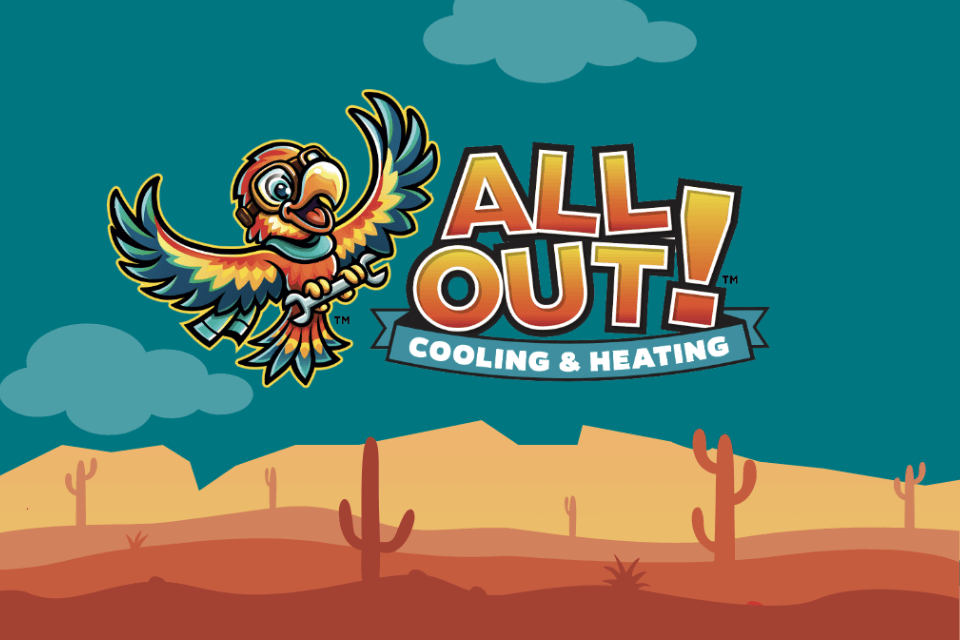 How to Know When It's Time for an AC Replacement
A correctly working AC unit is an essential part of every household in Arizona. So, it's essential to take care of your unit to serve you well and long. But it can't work forever, and the day to replace it will come eventually. As such, you should know the right time to search for an upgrade and how the air conditioning installation process works.
If you, like many others, avoid AC system replacement, we know what you are thinking. You believe that it's going to be a hassle and that it will cost you a lot of money, so it's better to delay it or do minor repairs instead of an AC replacement. Sometimes repairs will do the job, and your unit will work. However, the day of an AC unit replacement will inevitably come, and you should know how to recognize the time for investing in a new unit.
How Often Do You Need to Do an AC Replacement?
The best way to know when you should buy a new unit is to know an approximate lifespan of an AC unit. An approximate lifespan varies based on a few things. And the most important includes the quality of the unit, air conditioning installation quality, maintenance, and how frequently the unit is being used.
A recommendation from the Department of Energy is that AC system replacement should be done every ten to fifteen years. But you should know that if you use your unit daily, even ten years is a stretch. There are some signs your air conditioner needs to be replaced that you can notice quickly. Some of them can be confused with signs that indicate possible repairs, while others are pretty obvious. We will help you learn the possible signs your air conditioner needs to be replaced.
The AC Unit You Have Is More Than Ten Years Old
We've mentioned that you can postpone an AC unit replacement up to 15 years after the air conditioning installation. But that's only in some cases, and mainly after ten years, an AC unit will start showing signs of wear and tear. And if you didn't maintain it properly, it will show even earlier. So, if you have a unit that is more than ten years old, you should consider replacing the unit. Replacement can be suitable for various reasons, even if it doesn't have significant problems.
New units are more cost-effective and energy-saving, so even if it seems like a burden to your wallet at first, it will pay off in no time. With a new unit, you will get better performance, which equals better comfort at home.
Your AC Uses R-22 Refrigerant
Something that's also common for units older than a decade is the usage of R-22 refrigerants. Every air conditioner runs on some gas that's universally called refrigerant. The older units manufactured before the beginning of 2010 use a gas called freon, or R-22. This gas has not been in use for the past decade because it has ozone-depleting agents, harmful to the environment. The Clean Air Act states that new units have to use more eco-friendly and sustainable gas.
It would be good to check which kind of refrigerant your unit uses, especially if it was made before 2010, and switch to a more sustainable option.
You Often Have to Repair Your AC
Even if your unit is not old, if it often has to be repaired, and you have a technician on speed dial, maybe it's time for an AC replacement. It's always good to regularly maintain your air conditioning to extend its lifespan and give you better performance. But if you have to repair it every once in a while, think about replacing it. And if the repair is going to cost you almost as much as a new unit, you should definitely replace it and consult with professionals about air conditioning installation.
Your AC Doesn't Work Properly
If it's not working correctly, it's one of the best signs your air conditioner needs to be replaced. If the unit can't cool every room equally, it's a bad sign. A good unit should make you feel comfortable in every room of your house, and you should suffer.
Something else that you should have in your mind is the size of your AC unit. The problem with cooling down rooms doesn't have to be mechanical; it can easily be that you don't have a proper-size AC for the size of your home. If that's what's happening to you, then the only resolution is an AC unit replacement. If you don't know anything about it, you can always consult with a professional team to give you the best advice about how powerful your unit needs to be.
The AC Has Electrical Problems
It would be best if you didn't play around with things like the electrical components of your appliances. So, if you discover that your unit has electrical problems at the next maintenance appointment, you should consider AC system replacement. Faulty electrical wiring can cause severe problems and represent danger for your whole family.
Your Unit Affects the Quality of Your Life
If you don't feel comfortable and safe in your house due to your AC unit, it's one of the signs your air conditioner needs to be replaced. And when we mention this, we don't only think about the temperature of your home. If you have an old unit that's already worn out, it could cause a lot of dust problems in the house via ductwork. Newer units have better systems to filter out airborne irritants we don't want to end up in our lungs. Unfortunately, old units fail to do that, and we end up with a house full of dust, dirt, and allergens.
Needless to say, this is highly problematic for people with allergies and for little children. And if you have pets, it can be an even more significant problem. The best solution is a new air conditioning installation.
Additional Reasons for You to Consider AC Replacement
There are some other signs your air conditioner needs to be replaced, but they aren't as definitive as those mentioned above. Other signs your AC may need to be replaced include:
Your AC is not removing humidity from your home.
Your AC is producing strange and loud noises.
There's a foul odor coming from your AC.
If you recognized your situation and your AC unit in this blog, it's probably time to replace your unit. A new unit will provide you with all the newest features and with peace of mind. Investing in a new air conditioning system is investing in your comfort, and it will pay off in the long run. If you have any more questions considering this topic, feel free to contact us. We've been here for Chandler, AZ, residents since 2015, and our numerous customers can guarantee for us. Call us today at 480-578-1370 and book your appointment today.