Heating & Furnace Installation & Replacement Near Chandler, AZ
Is your home always cold no matter how high the heat is up? Or maybe you have a brand new home that needs a new installation? Either way, All Out Cooling & Heating has you covered! We understand that replacing your heating system is an investment. That's why we offer flexible financing and do everything possible to help you choose the best system for your space and budget that will last. You can count on our technicians to complete your furnace installation in a highly professional and timely manner. Our team offers timely solutions for all of your heating needs and you will find we take our job seriously and value that you place in our services.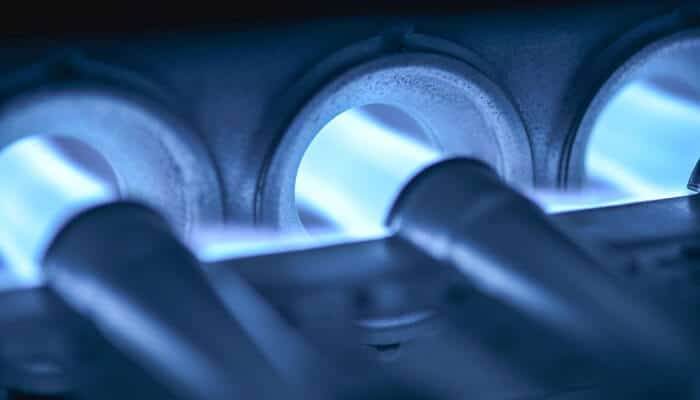 Does Your Home Need a New Furnace?
Whether your current furnace is on its way out or you are working on new construction, our professionals have complete installation solutions for all of your heating needs. If you are unsure whether your furnace needs a repair or if it's time for a replacement, we will thoroughly examine the situation to determine the best solution.
You may need a new furnace if:
Your gas bills are increasing.
Your furnace is making loud noises.
There's an inconsistency in heat distribution.
There's rust or corrosion around your furnace or pipes.
The heat only works when the thermostat is turned up very high.
Your furnace is more than 20 years old.
A new furnace gives you peace of mind knowing you have a unit that won't give out on you, especially during the cooler months. You will also notice that most up-to-date models include new features and updates. They are less noisy and much more energy efficient.
Benefits of installing a new furnace include:
Greater comfort – Your home will be warm and comfortable all through the colder months.
New Features – You will also reap the benefits of getting any new features and updates that new models have.
Less Noise – New furnaces tend to operate much more quietly than older models for fewer disruptions.
Save Money – A new furnace will allow you to save on current utility bills and future repair costs.
How to Choose the Right Furnace
There are many factors to consider when choosing a new furnace for your Chandler, AZ, area home. You will need to get the correct size, make sure the price is right and have the perfect location for it. You will also need to consider efficiency and the type of fuel used. The team behind All Out understands that it can be overwhelming, confusing and expensive when making these decisions. That's why we want to make it easy for you and handle all of your heating needs.
Typical residential furnace types:
Gas furnaces – Most commonly found across the U.S.
Wood furnaces – Fitting for rural areas without natural gas lines and where wood is available
Electric furnaces – Costly to run, but less expensive upfront. They work well in warmer climates.
Oil furnaces – Not as popular anymore outside the Northwest and require oil to be kept on site of the property.
Geothermal heating – Efficient, eco-friendly and uses naturally stored energy. Can be more expensive to install.
If properly maintained, furnaces should last for up to 20 years. There are many different makes and models out there. Furnaces can come in all different sizes with different brands and warranties attached to them. Our technicians are experienced with a vast array of products and have worked on them in all sorts of different settings and layouts. We will walk you through each step of the decision-making process so you end up with a system that works for you and your layout.
Trust Our Team With Your New Heating Needs
Whether you need a furnace installed in a brand-new construction or you would like to replace your current one, we will handle the job. Our technicians at will carefully assess the situation and come up with a solution that works for your budget and unique space requirements. We stay up to date with the latest products and brands out there and will help you navigate through the process with ease.
The trained and certified technicians behind All Out take great care in respecting your home while installing. We are dedicated to showing our customers exceptional craftsmanship and customer service. Give us a call today at 480-578-1370 and let us take care of the hard work for you.