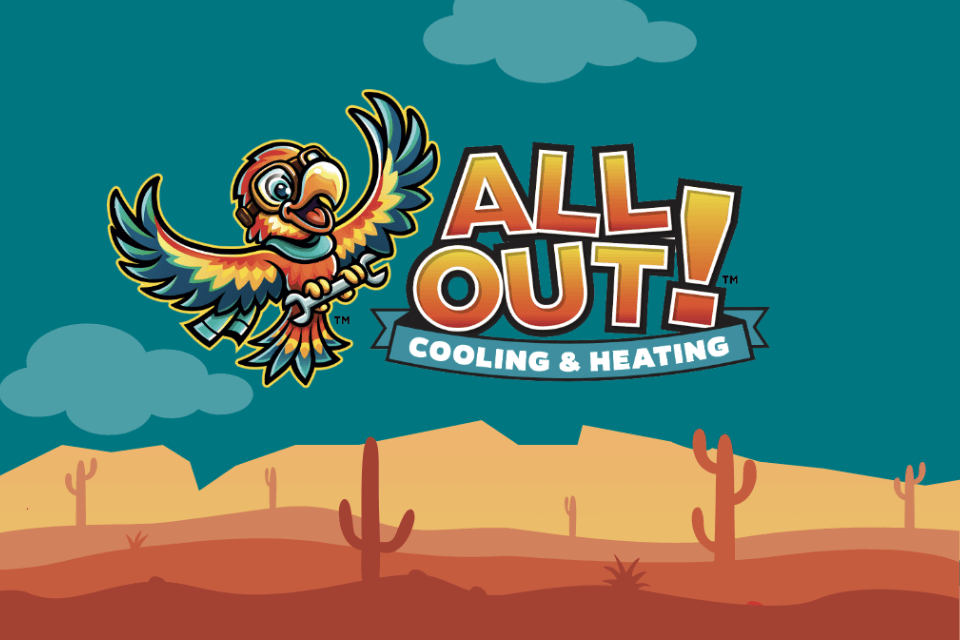 The Importance of Maintaining Your HVAC System
Can you imagine your life without an HVAC system? We can't, and we can agree that it is a necessity in the Arizona area. At least when you want to spend your days comfortably at your house. And for that to happen, you need to perform regular HVAC maintenance.
For a system like this to make your stay at home pleasant, it needs to function correctly, no matter what kind of weather is outside. If an HVAC system is used continuously, there's a chance it will break down. However, there's always a way to prevent it. If you are interested in learning how your HVAC unit works and why it needs regular maintenance, please continue reading.
What Does HVAC Mean and How Does It Work?
First of all, you'll need to know what HVAC means and how it works. These are the essentials to understand the importance of regular HVAC maintenance further.
An HVAC system is a machine used to cool off or heat your space. It's used for cooling, heating, and also ventilating spaces. You can use it in residential buildings, private properties, or commercial spaces. Many parts build the HVAC system so that it can work properly. There's the AC unit, filters, ductwork, ventilation lines, air handlers, furnaces, etc.
The HVAC system works by moving air. It moves air somewhere else; depending on your needs, it moves the air inside your home or outside of it. Air conditioner maintenance is essential due to the system's hard work every day; it captures or creates heat and moves it elsewhere. HVAC tune-up cost is nothing compared to the extended lifespan your system will get.
Why Is HVAC Maintenance Necessary?
As we mentioned, caring for your air conditioner and heating system is essential because it will provide a longer lifespan to your unit. And a unit that lasts longer is a unit that will save you money in the future.
Many people don't like the expense that comes with regular HVAC tune-up cost, but when you hear why regular air conditioner maintenance is necessary, you'll understand that HVAC tune-up cost isn't too much.
Regular HVAC maintenance is essential because:
It provides you with healthy and fresh air.
It maintains low utility bills.
It prolongs the lifespan of the unit.
It improves the efficiency of the unit.
It Provides You With Healthy and Fresh Air
An essential thing in our lives is our health and the health of our loved ones. An HVAC unit constantly brings air into your home, the air that you and your family breathe. Typically, you want to have clean, fresh, and healthy indoor air. Well, it isn't possible if you are avoiding maintenance. If you ignore regular tune-up long enough, you risk living with contaminated filters with mold, bacteria, and all kinds of dirt. The particles that are building up in the filters of your AC can severely affect your health and cause problems with the respiratory system or with allergies.
It Maintains Low Utility Bills
If you want to save money, you shouldn't save it by avoiding air conditioner maintenance. You could save a portion of money on your utility bills if you properly maintain your HVAC system. If a system is working correctly, it won't draw more energy than it should, and it won't make your utility bills high. Also, it won't break down often, and it won't need massive repairs, so you'll save money on that.
It Prolongs the Lifespan of the Unit
Your focus should be on prolonging the lifespan of your HVAC system, and the best way you can do it is by performing regular maintenance on it. Installing an HVAC system isn't cheap, and because of that, you'll want yours to operate for as long as it can. But if you don't upkeep it, you are risking severe damage and malfunction, resulting in a need for a new unit. And a new unit will cost you much more than a regular tune-up.
It Improves the Efficiency of the Unit
Considering everything we mentioned above, it's easy to conclude that a well-maintained HVAC system is more efficient. It means that it will use a lot less energy and cost you less when it runs. A properly maintained AC system uses 20% less energy than the one neglected.
How to Properly Maintain Your HVAC System
It's essential to learn what is considered properly maintaining your HVAC system to prolong its lifespan and provide yourself and your family with a healthy environment.
Always check the filter. You should check the filter every month, clean it regularly when it is dirty, and replace it every three months or so. If you don't use reusable filters, you'll need to change them more frequently. Filters are essential for breathing clean air inside your house, and you need clean filters to avoid respiratory problems and allergies.
Check the drain lines, and clean them. Often drain lines become clogged, and mold starts to form, so it is advised to clean them with soapy water or a mixture of water and vinegar. Mold can be dangerous, so you shouldn't ignore it.
Keep your outdoor unit safe and clear. It would be best to shield your outdoor unit in a way so that it isn't exposed so much to outdoor conditions. But if you don't do it, you need to occasionally clear the area surrounding the unit. Dirt, leaves, or grass growing around the outdoor unit can interfere with its working.
Schedule regular professional inspections. Only a professional can tell you the actual condition of your HVAC system after he performs an examination. The inspection should be done by a licensed professional. The time for professional inspections depends on how much you use your AC and maintain it yourself. An annual check-up is standard if there aren't any visible problems with your unit.
If you want to have an HVAC in your household, you need to provide it with regular check-ups and inspections done by professionals. You also need to inspect it yourself and clean it when it is dirty. Something so simple will provide you with years of enjoying a pleasant time at your home, without breaking a sweat, or your bank for unnecessary repairs.
HVAC Maintenance Services in the Chandler, AZ, Area
If you can't recollect when was the last time a professional performed regular maintenance on your AC unit, now is the right time to do it. Please don't wait for a massive problem with your unit to call for professional help, do it today.
Professionals should do proper maintenance, so be sure to call us and book an appointment today. Our fully licensed and qualified professionals are here at your service. We are proud to say that we have been serving Chandler, AZ, area residents since 2015 and have many happy customers that can vouch for us. We are here to help you; call us today at 480-578-1370 to book your appointment!