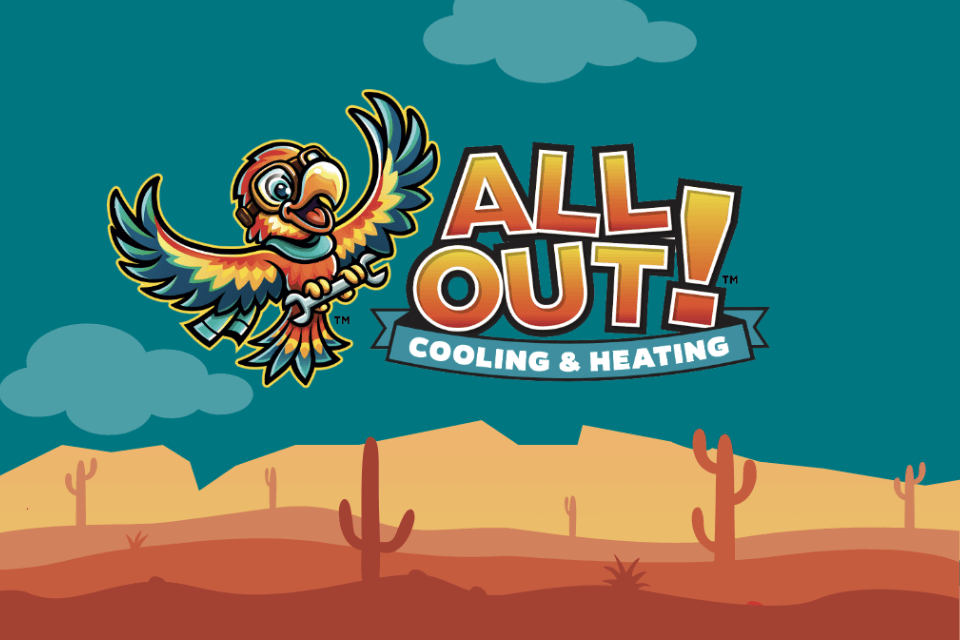 3 Different Air Conditioner Types & How to Choose the Best One
An air conditioner unit is a necessity in Arizona households, and most of us can't imagine our life without it. It helps you cool off your house, warm it up, and most importantly, allows you to feel comfortable while staying at home. When you choose the right one, and with a good air conditioner service, your unit can serve you for years to come.
However, it's not easy to choose, especially considering the many air conditioning options available on the market. And not to mention hunting for a good one while on a budget. That's why we made this list of different types of air conditioners and a guide on choosing the best one, considering your personal needs.
What to Consider Before Buying an AC
Before we get to the many air conditioner types, we need to talk about some essential circumstances you need to think about before committing to a purchase. The three crucial factors are money, space requirements, and cooling and heating power.
Money
Sometimes money is the most critical factor when buying home appliances, and it can even be a deal-breaker. Due to that, you should always be prepared when it comes to money and budgeting. When choosing which AC unit to buy, you should think about three things with money in common. And those are budget, energy consumption, and maintenance.
The budget will decide which type of AC you will buy, but you always need to think ahead of time and consider energy consumption and future maintenance. If you decide on an energy-efficient unit, you will pay less for your utility bills and save money. The same goes for maintenance; units that are easy to upkeep and have an air conditioner service are more sustainable.
Space Requirements
The perfect unit for your space is the one that fits your space. Easier said than done, believe it or not. So many types of air conditioners are available in different sizes, and sometimes people don't think about their space and often buy something that isn't compatible. So, before deciding among many different air conditioning options, think about your requirements, and the number of rooms you want to cool/warm up with the unit. That way, you will not waste energy or money in the future.
Cooling and Heating Power
Finally, the cooling and heating power is something you want to be interested in before writing that check. The cooling and heating capacity of an AC is measured by BTUs or British Thermal Units. The larger the number, the stronger the unit is, and the more power it has. So, the bigger space you've got, the higher the capacity unit you'll want.
Type of Air Conditioners
We will talk about the three most common air conditioning options available on the market. We are going to talk about all of their advantages, but also the disadvantages. That way, you will be able to learn everything you should know about these air conditioning systems, and in the end, make the best decision for you and your needs. The different types of air conditioners that we are going to talk about are heat pumps, air conditioners with gas furnaces, and mini-split systems.
Heat Pumps
We are going to start this listing of air conditioner types with heat pumps. Heat pumps were and still are one of the most popular systems used in households, and they come with many advantages. Heat pumps can be used for heating and cooling spaces easily. They work by moving heat from one place to another with the help of a compressor. During hot months, they are used as air conditioners, just by reversing the cycle.
You should consider that your heat pump will come with a big outdoor unit. So, if you love an organized backyard, you should develop a way to cover up your outdoor unit and make it more aesthetically pleasing.
One great thing about heat pumps is that they are much more energy efficient when used for heating than other heaters that use a lot of electric energy. Furthermore, they have a much lower carbon footprint compared to systems that use natural gas and other fossil fuels. And finally, heat pumps are much more cost-efficient, and their maintenance is easy.
PROS:
Lower carbon footprint.
More energy efficient when compared to other systems.
Long lifespan.
Reasonable energy costs.
CONS:
Higher upfront cost.
A bit more challenging to install.
Big outdoor unit.
Air Conditioners With Gas Furnaces
For year-round comfort, an air conditioner with a gas furnace is always a good choice. With it, you will have an opportunity to cool off your house efficiently and spend those hot days with a breeze. And when the temperature cools down a bit, you will be able to heat your house in a heartbeat with a gas furnace. It is because gas furnaces can heat a space much faster than furnaces that run on electric energy. Above all, gas furnaces can be combined with different types of air conditioners, making a system like this versatile.
This system is cost-effective because furnaces run on gas, and natural gas is less expensive than electric energy. And a system like this is easily maintained with a good air conditioner service.
PROS:
The furnace part is more cost-effective than units that run on electric energy.
More powerful than units that run on electric energy.
CONS:
Mini-Split Systems
Not many air conditioner types are this efficient and energy-saving as this one. And it doesn't take up a lot of space, so it's perfect for small rooms, modern homes, or office space. Depending on your needs, you can put one in each room, or just in some rooms of your home. It will allow you to have different temperatures in each room of your home, just as you like it. Mini-split systems are also known as ductless systems because you don't need to do any ductwork while installing them.
An indoor and an outdoor unit are connected, and the indoor one is mounted on the wall, wherever convenient. With it, you will get a remote control so that you can change the setting from the comfort of your couch.
PROS:
Doesn't require ductwork when being installed.
You can have a different temperature in each room of your home.
CONS:
One unit is not enough to cool a whole house.
Costly when installed in every room of large houses.
All Out Cooling & Heating Is at Your Disposal
We hope that we cleared a bit of the confusion that comes with different AC types. Now you should know what is the best option for you depending on your needs, and if you are still not certain, be sure to contact us. We have been serving Chandler, AZ residents since 2015 and are proud to say that we are fully licensed, trained professionals. We are here to help you. Get in touch with us today at 480-578-1370 !