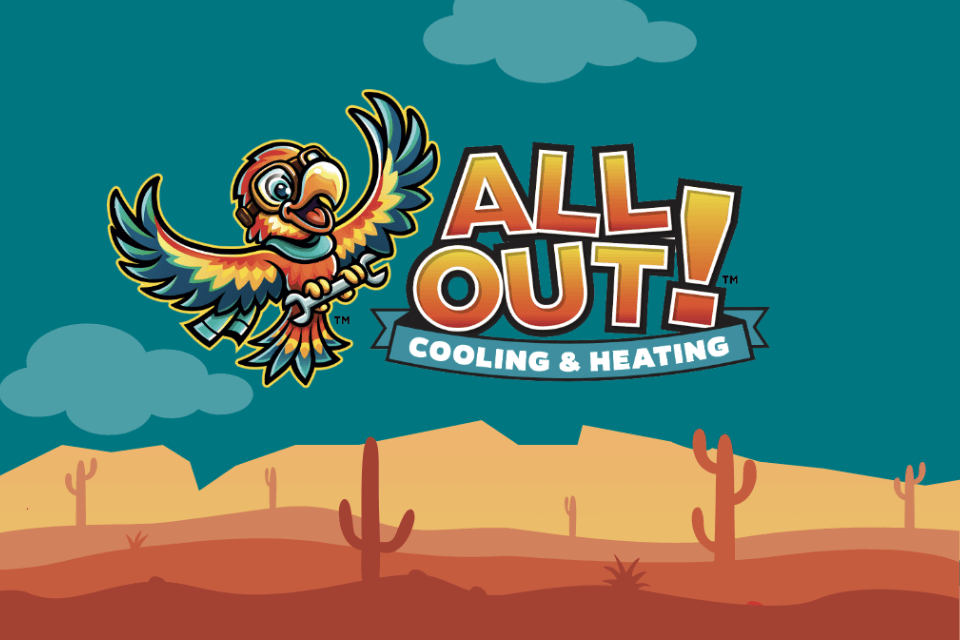 We're Swooping in to Shake Things Up
And Go All Out for You!
Dear Valued Customer,
Greetings from the sunny skies! I'm writing to share the exciting news that Air Control has officially rebranded to All Out Cooling & Heating.
If you know me personally, then you know how much I care about my customers and employees. That's exactly why I decided to take the leap and create a brand that benefits everyone across the board. Back in 2015, Air Control allowed me to hit the ground running as I transitioned from technician to business owner. Now, after many successful years, I knew it was time to create a brand that better reflected our energy, friendliness and can-do mindset. We've been going "All Out" since Day One, and our new brand says it loud and clear!
Despite the new change, I want to assure you that everything you knew and loved about Air Control will remain the same with All Out. In fact, we're going to be stronger than ever before! From our thorough estimates to our friendly, incredibly talented technicians, we are still the company that will have your back and do what's right for you and your family. Only difference is, we've had an All Out makeover.
I want to take this opportunity to thank you for your business and support through the years. It is because of customers like you that I've been able to invest in my business to ensure we are providing the best possible service and experience for customers and team members alike. When your nest is put to the test, All Out is your local cooling and heating partner that will always fly the extra mile for you. Thanks again and we'll see you around town!
Sincerely,
George Blitch
Owner
All Out Cooling & Heating